Casting Studios
The Blue Studio's new casting rooms are available to hire at reasonable prices and include the use of our cafe, allowing your talent and clients to wait in comfort until called.  
With a fully functioning kitchen we can also provide catering should you require it.  
Call or email the studio manager to enquire.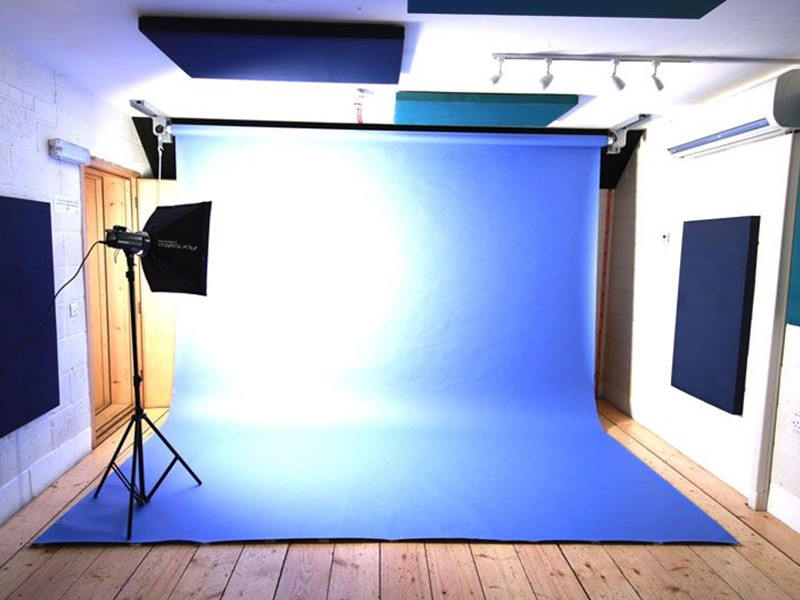 Colorama
Save yourself the hassle of setting up a backdrop by sending it to us to put in place prior to your casting studio booking or ask us to arrange a backdrop for you for a small fee.
Send your own backdrops to us the morning prior to your arrival or if you would prefer us to arrange this for you please don't hesitate to ask as our rates normally work out cheaper than others.
Colorama must have a large core in order to fit out easy-roll backdrop system.
Air-conditioned
All casting rooms have air-conditioning to maintain a comfortable temperature during your booking.
Spacious Cafe/Waiting room
Your talent can relax in comfort in our airy cafe/lounge before they are called.  We also have a full-time chef and can provide catering for all dietary requirements during your time with us.
What's included?
The Room 17ft x 20ft for 8 hours
Your backdrop set up for you
Waiting room
REHEARSAL ROOMS
Book a rehearsal room now!
Each studio comes with a drum kit minus breakables, one fender deluxe amp, one ashdown bass amp, a Bi-amplified PA and as many mics as you need. If you need to you can hire additional equipment including additional amplifiers and keyboards.