FILM & PHOTOGRAPHY STUDIO
A massive 3,500 square feet film and photography studio space, including a 860 square feet infinity cove. All needs covered in terms of power, a hair and make up space on set and the cafe offering in-house catering.
The unique space features 8 meter high ceilings at the apex and a large 180 degree cyclorama of 580 square feet.
The large white cove studio has exposed brick walls, polished concrete floors and a buzzy atmosphere where your creativity can be let loose in style and comfort.
For rates, cost and availability, e-mail us: bora@thebluestudios.co.uk
Access
The film & photography studio is located on the ground floor so access is possible via the roller shutters and drive-in access is possible.  
The clearance from the ground to the top of the shutters is 4 meters.
It's also wheelchair accessible.
Lighting Grid
8m wide x 6m deep unwired lighting suspension grid formed from 280mm aluminium box truss
Main tube - 50mm

Brace - 20mm

Rated for a maximum payload of 1500kg
Access via hydraulic scissor lift which is included.
Location
Based right in London's creative heart of Dalston in East London with easy access by car and public transport. Limited parking is available.
The closest train station is Hackney Downs which is a 5 minute walk away, and buses 30 and 56 stop right outside the studio. 
Sound Proofing
A newly built noise wall at the front of the studio makes the space very quiet, so there is very little chance that recording audio will be affected by any outside noise.
We always recommend coming in for a recce should you have any specific requirements or concerns.
Power & Distribution
There are two 3 phase outlets available in the studio:
1 X 32A 3 phase outlet

1 X 63A 3 phase outlets
Distribution Box 63A
1 x 32A 3 phase outlet

2 x 32A 1 phase outlet

2 x 16A 1 phase outlet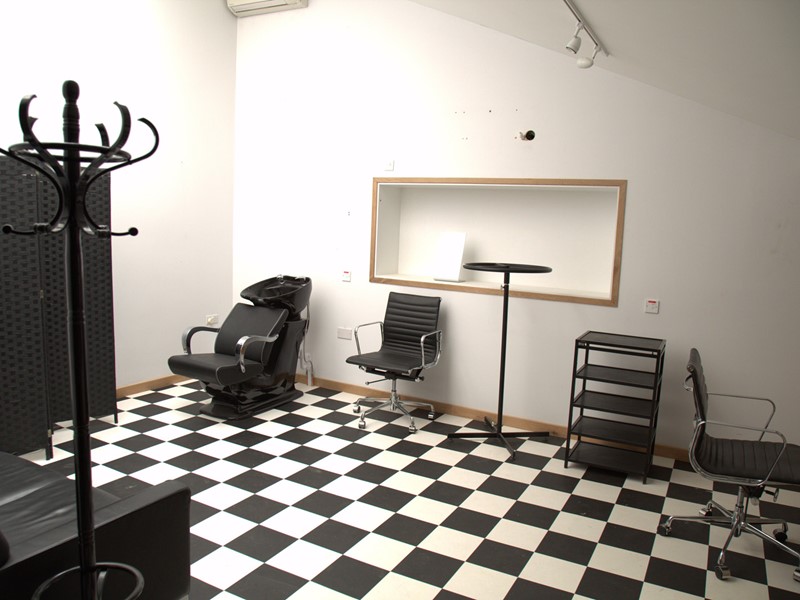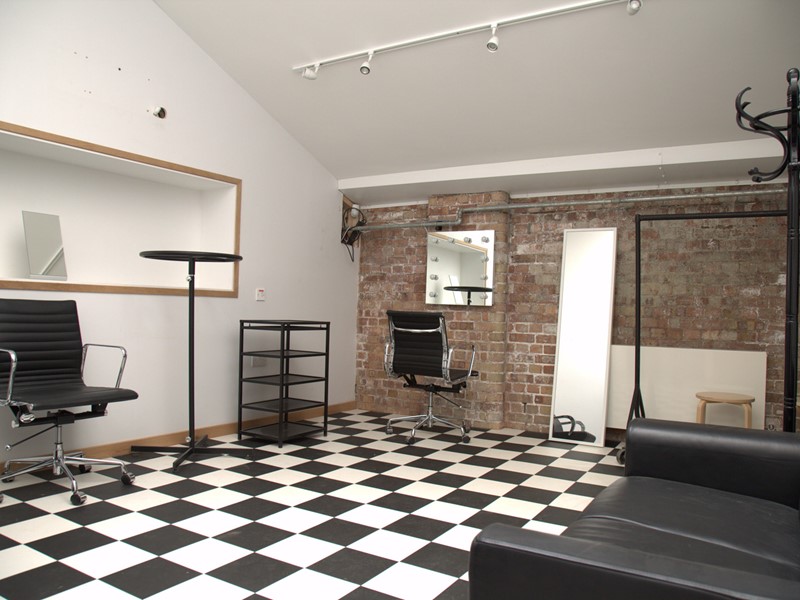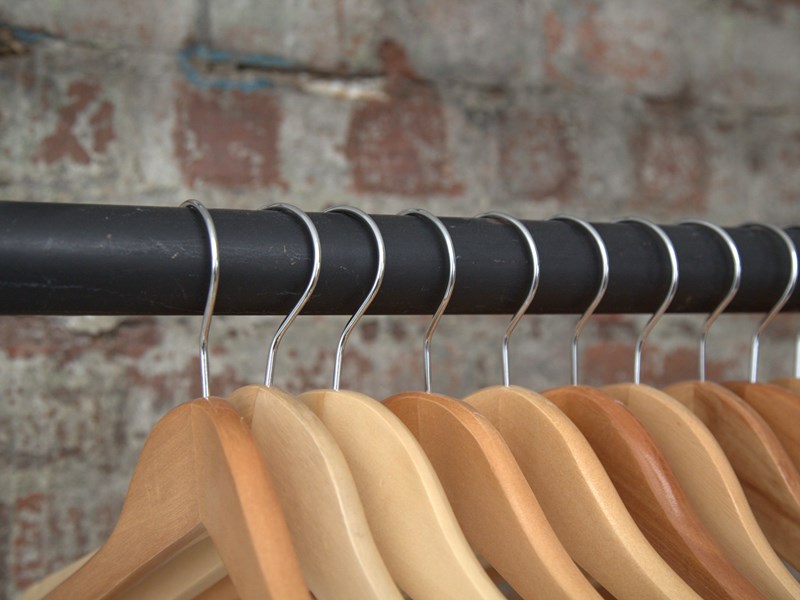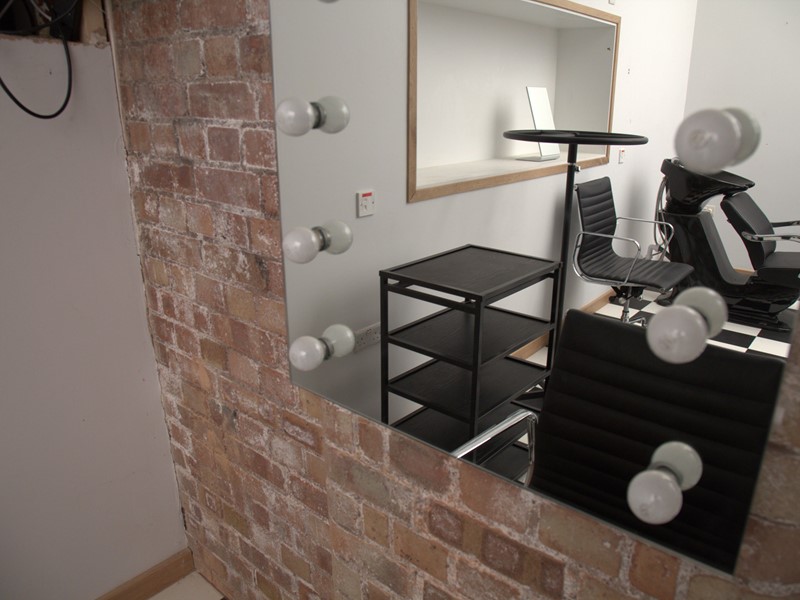 HAIR & MAKEUP
The photography studio has it's very own hair and makeup area with a wash basin and two illuminated mirrors.
The space doubles as a wardrobe area filled with all the hangers your team could need along with a clothes steamer and an iron.
We also have slippers and robes for the talent should you require it and there are shower rooms too for optimal comfort while on set.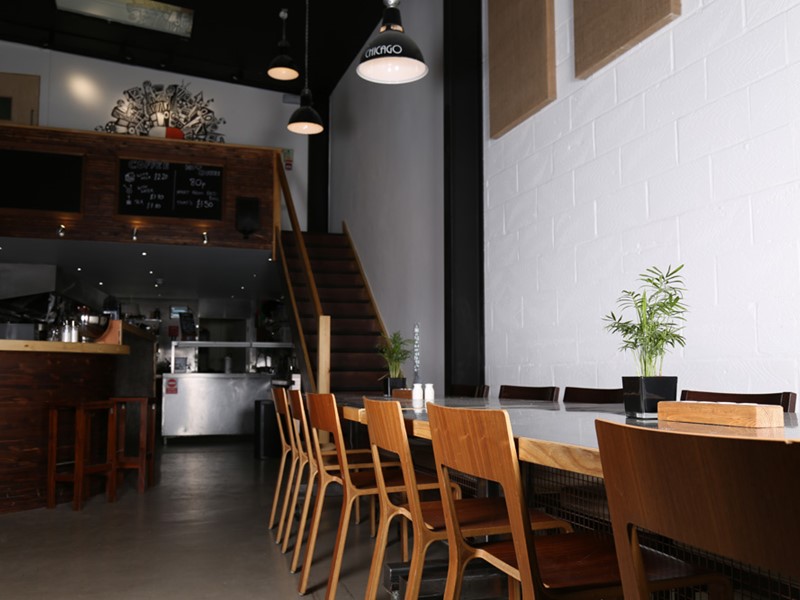 CAFE & CATERING
Our cafe and lounge onsite is for you and your crew to enjoy lunch in or use as a production office.  
We offer in-house catering where you can choose from a delicious menu fitted for all allergies and diets.
The space can accommodate up to 60 people for lunch and access to this area is included as part of the hire fee.